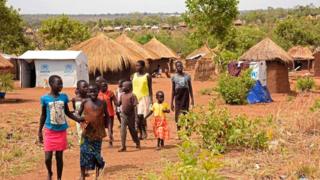 More than one million children have fled South Sudan because of escalating conflict, the United Nations says.
A similar number are also displaced within the country, according to Leila Pakkala the regional director of the UN children's agency Unicef.
Children make up 62% of the 1.8 million people who have fled to neighbouring countries since the civil war started, according to the latest UN figures.
The conflict began in 2013 when President Salva Kiir fired his deputy.
South Sudan crisis: One million child refugees